Duke of Edinburgh Award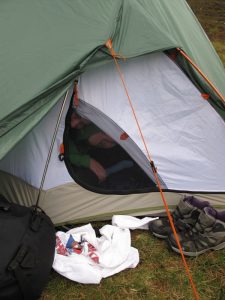 "Doing the D of E" can set young people apart, it provides young people between the ages of 14-24 with the opportunity to gain recognition for their commitment and"get up and go". The expedition section always gives the young people plenty to talk about at those important interviews.
On completion of the programme young people in Northern Ireland can choose to be awarded "The President's Award", "The International Award" or "The Duke of Edinburgh Award".
Mountain Sojourns is an Approved Activity Provider (AAP) for the D of E with 25 years experience in delivering D of E expeditions both at home and abroad.
Our solid experience puts us in a great position to provide all elements of the expedition section of the Award… the very section that a lot of groups find the most daunting and expensive to do. We offer different levels of support from providing extra instructors to help with a training you are already running, to complete packages for the whole expedition section to "Open" Award training and assessment for individuals at Silver and Gold.
At Mountain Sojourns we understand your requirements are unique so we will work with you to provide the best package for your groups needs.
For more info on our services then please do not hesitate to call us on
+44 (0)77 4028 5794
Alternatively you can email us via info@mountainsojourns.co.uk. We look forward to hearing from you!